Outdoor Adventure start here!
Let your adventurous side roam. There is something to say about the sheer beauty and pristine quality of our part of Western NC.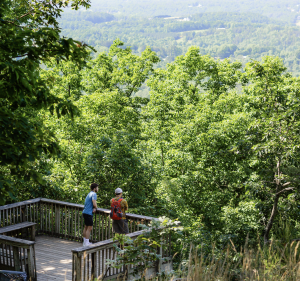 We encourage you to immerse yourself by taking excursions out of the city limits and discover how the country roads will lead you places you never quite expected. Lake Hickory & the Catawba river offer fishing, kayaking and more while your furry friend will also love our many parks and dog parks. 
If you would rather stay land based look no further than our bike trails, walking paths or hike to see beautiful scenic views at Bakers Mountain. 
Outdoor pick and choose Itineraries are easy to pull together with the listings below! We have pulled some sample itineraries together for you just incase you need a little push in the right direction. 
Features in Hickory Metro