Hickory Metro Convention Center
Updated Cleaning Process:
In light of the COVID-19 pandemic and the ongoing work communities and businesses are putting in to maintain safe social distances and over and above levels of cleanliness - It is
our goal that we continue to maintain the level of cleanliness that you have come to expect. While offering even more ways to make you feel comfortable and safe while meeting, networking and visiting not only Hickory, North Carolina but also the Hickory Metro Convention Center. We are currently working to put a plan of action together to show how we are implementing cleaning processes, staff protocols and other essential operations involving cleaning and maintenance of the facility. At this time we have put together the following brief graphic to help in showing our current measures. To view or download the flyer click here. 
The Hickory Metro Convention Center is a special events venue hosting different types of meetings, public shows, corporate and association events, sporting events, large conferences and more. The convention center opened in 1997 and is located conveniently on Interstate 40, near the US 321 interchange in Hickory, North Carolina. 
The center's location makes it an ideal meeting destination due to it's somewhat central location within North Carolina.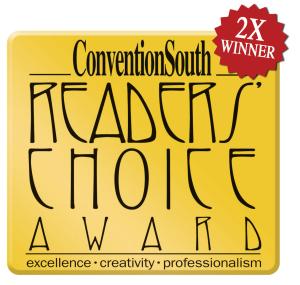 More than 200 events from one day to week-long conferences are held each year. 
For more than two decades the Hickory Metro Convention Center staff has provided excellent customer service which is one of the many reasons that groups continue to come back each year.
Let our customers and clients tell you more: 
"Thank you for all of your help and the staff were so helpful. Everyone said that this was a great conference in a long time and that the food was great and they could eat everything on their plate. Thank you so much for helping make this a great conference."  -Sandy Rich, NC Association of Directors of Elections
"I truly do enjoy working with you and your whole team!"  -Mary Kate Martin, Exposition Development Company

 
"Not a better venue or staff in North Carolina. Period."  -Matt Bumgarner, National Railway Historical Society, Alexander Chapter
"Beautiful venue, Awesome space. The staff is amazing I cannot say enough Positive words for the metro - Beyond amazing"  -Wendy Peeler, LulaRoe Wendy Peeler Events
"We want to extend a note of thanks for the availability of your facilities this past weekend. Our District Convention was a huge success and many of our attendees desire to return here."  -Corin Ramos, Apostolic Assembly of the Faith in Christ Jesus
Convention Center features:
Complimentary Wi-Fi
Versatile audio visual and electrical capabilities
Moveable wall partitions in each of the exhibit halls and meeting rooms
Versatile food and beverage options with onsite caterer, Liazzo's Catering
Ease of accessibility with the Hickory Metro Convention Center being located all on one level
Loading docks and ground level access
Concession stands in each large hall
Multi-window ticket offices
Onsite Regional Visitors Center
Friendly and attentive staff