Whether you are Falling for the colorfully curated Fall menus, looking for those autumn-colored leaves, or exploring local outdoor events, we have lots of great ideas for you. Try these "Top Picks" for Fall in Hickory!
Restaurants: (especially with the perfect Fall Al fresco dining)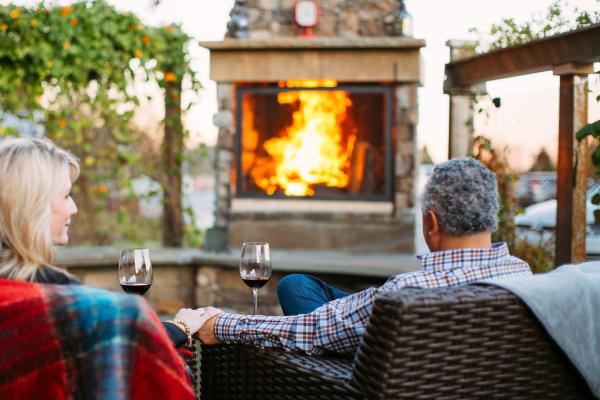 1. BOCA, is a tapas Moroccan and Mediterranean-inspired restaurant with recipes coming straight from the heart of family. The outdoor patio is covered in greenery and Moroccan touches. At night, you can gather around their outdoor fireplace. This is a great spot for a warm and cozy dinner. 
2. Fourk - Fall head over heels for the fall-inspired menu at Fourk. As always Fourk makes fantastic food with a twist, and their fall menu is so colorful. 
3. Mas Amor Cantina - is Hickory's top Tex-Mex eatery with its fabulous decor and delicious food & drinks. Their dog-friendly outdoor patio is a great spot to catch an awe-inspiring autumn sunset. 
Trails and Leaf-Looking: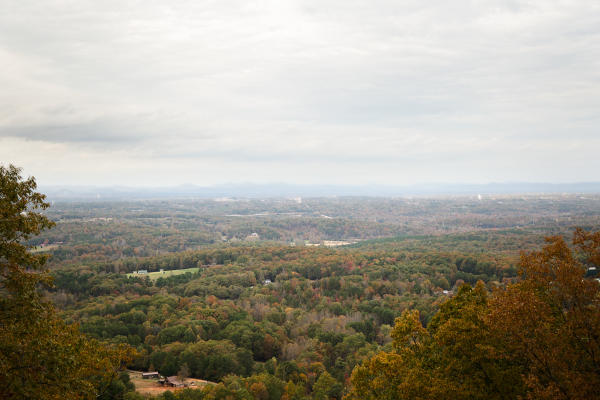 1. Bakers Mountain Park, being the tallest elevation in Catawba County at 1,780 feet gives you an excellent view of the surrounding area for those leaf-lookers looking for color changes in the trees. The 190-acre park's 6-mile trail system climbs over creeks and through mature chestnut oak forest, leading to a mountain-top observation deck with stunning year-round views. 
2. Riverbend Park boasts 690 acres featuring 19.7 miles of hiking and biking trails, kayak/canoe river access, a 2-acre dog park, and an observation deck perfect for viewing Oxford Dam or casting a line. 
3. Mountian Creek Park, our newest park, resides on 606 acres right on the shores of Lake Norman in Sherrells Ford. Mountain biking is at the heart of this park, which features a pump track and 18.7 miles of trails with enough connections to ensure you rarely have to ride the same route twice. Hikers, trail runners, and others seeking an outdoor adventure are also welcome to enjoy the trails and the park's other amenities, including kayak/canoe lake access, an adventure playground, pickleball courts, and a dog park. 
Experiences: 
1. The 39th Annual Harvest Folk Festival is September 30 & October 1 at Murray's Mill. This open-air festival celebrates Catawba County's agricultural heritage with an array of exhibits, craftsmen, and activities. There will be antique cars, tractors and farm machinery, and traditional food preparations such as molasses making. Included with your ticket is a tour of the mill, whose original French burr millstones grind away producing bags of flour or cornmeal, a prized and usable souvenir. Tickets are available at the entrance and 5 & under are free.
2. Oktoberfest is October 13-15 located on Union Square in Downtown Hickory. Having been co-founded by a German, Adolphus "Dolph" Shuford, Hickory has a long, proud German heritage. Home to the United States headquarters for several German companies and sharing a region-to-region partnership between Altenburger Land, Germany, and the four Greater Hickory Metro counties of Alexander, Burke, Caldwell, and Catawba, our connection to Germany has never left us. This festival is FREE to the public. Extra tip: enjoy your favorite Oktoberfest Beer while taking in the City, Shops, and vendors within the Social District.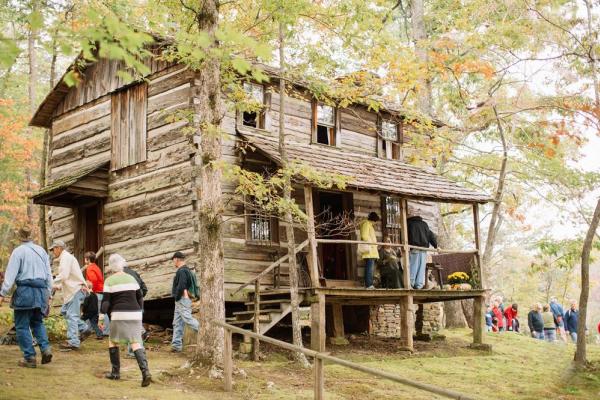 3. The 38th Annual Living History Festival is October 28, rain or shine at Hart Square Village. To enter Hart Square Village on festival day is to enter the early 1800s. Hart Square bustles with over three hundred knowledgeable artisans and historic demonstrators dressed in period clothing. Their artisans truly bring the village to life by sharing the craftsmanship and subsistence of Carolina's pioneers. Visitors will witness everything from flax making, cotton baling, and tinsmithing to apple butter making and the sweet sounds of old-time music. Hart Square Village is the nation's largest collection of historic log structures and on festival day, all 103 historic structures will be open! Tickets are $50 a person (capacity: 3,500). Children 12 and under are free. 
Where to stay: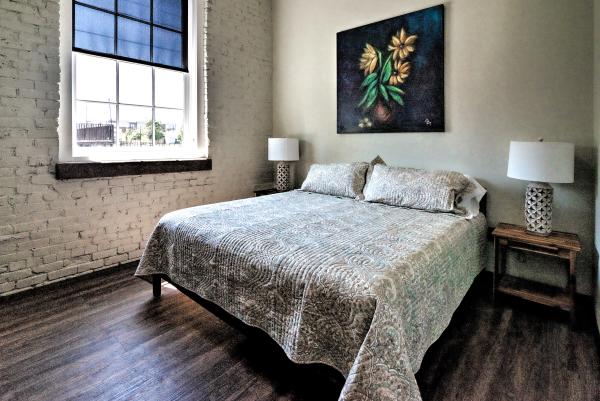 1. 2nd Street Inn - This new 14-room mini-hotel is a quick walk to Downtown Hickory right along the new City Walk. 2nd Street Inn features beautiful rooms and a shared common space to encourage meeting new people. Most of the rooms have views overlooking the recently renovated Union Square in Downtown Hickory. This space is walkable to several restaurants, coffee shops, shopping, and the Hickory Farmers Market.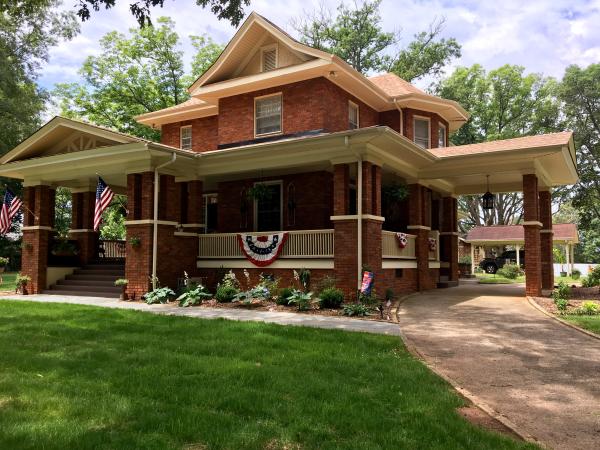 2. Sweet Tea Bed & Breakfast, a gorgeously restored older home in Conover, NC is a true bed and breakfast. Wake up to a freshly prepared breakfast. They are happy to accommodate any dietary restrictions. This B&B is also really close to Rock Barn County Club and Spa, putting the greens in the fall color change is a beautiful site. 
3. Or choose from one of our other hotels within the area that offer a wide range of amenities!