2020 Tourism Economic Impact for Catawba County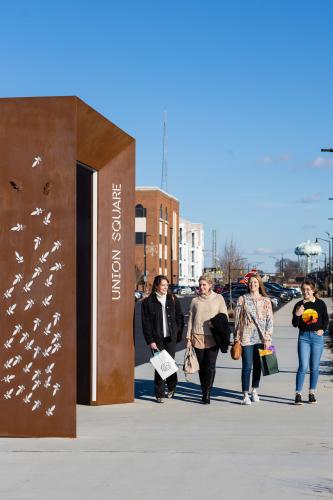 HICKORY, NC – Domestic and international visitors to and within Catawba County spent $220.4 million in 2020, a decrease of 27% from $302 million in 2019.  
The data comes from an annual study commissioned by Visit North Carolina, a unit of the Economic Development Partnership of North Carolina.  The study was prepared for Visit North Carolina by Tourism Economics in collaboration with the U.S. Travel Association.
"An overwhelming majority of counties across North Carolina had a significant decrease in visitor spending due to the pandemic.  This drastic reduction in visitor spending clearly shows the vital role that tourism, including business travelers, hosting conferences and sports tournaments, plays in the overall health of our local economy and small businesses," said Mandy Hildebrand, CEO of the Hickory Metro Convention Center and Visitors Bureau.  "However, on a positive note, our 2021 bookings and visitor expenditures are now trending much higher, which indicates we are on the road to recovery for the travel and tourism industry in Catawba County and the Hickory Metro."
2020 Catawba County Tourism Impact Highlights:
Visitor spending in Catawba County continued to be in the top tier across the state.  Catawba County ranked 21st out of 100 counties in visitor spending.
2,067 people were directly employed in the travel and tourism industry in Catawba County.
$67.7 million in total payroll was generated by the tourism industry in Catawba County.
$10.4 million in state tax revenue was generated in Catawba County through state sales and excise taxes, and taxes on personal and corporate income.
$9.6 million in local taxes were generated from sales and property tax revenue from travel-generated and travel-supported businesses.
There was a $124.33 in savings per Catawba County resident due to the travel and tourism industry.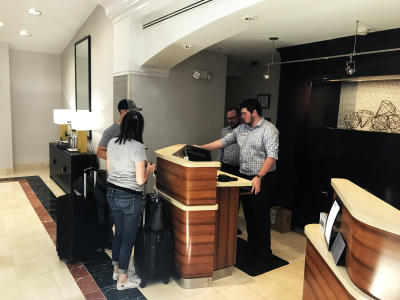 2020 Catawba County Visitor Spending Breakdown by Sector:
Lodging:  $43.5 million
Food & Beverage:  $86.5 million
Recreation:  $24.9 million
Retail:  $19.8 million
Transportation:  45.8 million
Catawba County is part of the Hickory Metro and domestic and international visitors to and within the Metro (Alexander, Burke, Caldwell and Catawba counties) spent $376.3 million in 2020. 
"We enjoy working with our tourism partners in Alexander, Burke and Caldwell counties." said Hildebrand.  "When visitors travel through the Hickory Metro, they do not see county or city lines and all of us working together to promote tourism is a win for everyone.  If you take a minute and think about the Metro, every county has great assets that attract visitors, from a variety of lodging options to fly fishing, mountain climbing, car racing, museums, furniture shopping to dozens of breweries, wineries and distilleries and destination restaurants to name a few."
2020 Statewide Highlights Include:
Domestic and international travelers spent $19.96 billion in North Carolina.  The spending marks a 32% decrease from the $29.22 billion spent in 2019.
On average, visitors spent more than $54 million per day in North Carolina.  The spending adds $4.9 million per day to state and local revenues (about 2.4 million in state taxes and $2.5 million in local taxes).
Each North Carolina resident saved on average $170 in state and local taxes as a direct result of visitor spending in the state.
North Carolina hosted about 37 million visitors in 2020.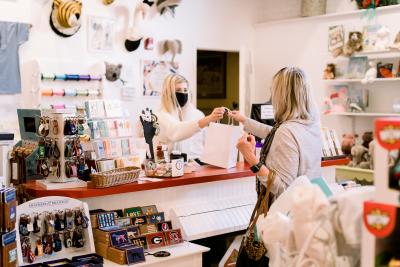 "Despite the bad news for North Carolina as a whole during the pandemic year, our ranking at No. 5 among states for visitation is a position of strength for rebuilding our tourism economy," said Visit NC Director Wit Tuttell.  "Given the state's resilience and vast appeal of its natural beauty, our creative cities and our authentic experiences at every turn, we're confident that we'll regain what has been lost and exceed the spending records of the recent past."
For more information about Visit Hickory Metro go to www.VisitHickoryMetro.com and to learn more about Visit NC go to www.VisitNC.com.