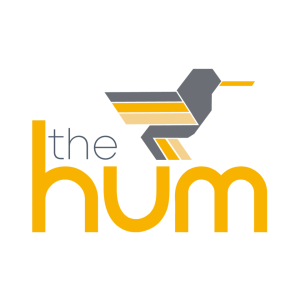 Today we are exploring the newest music venue in Hickory - The Hum. The Hum, Hickory's premier location to catch new tunes under the stars - was manifested from a vision of music and community-minded people to provide Hickory, NC, and surrounding areas an outdoor music and event space like none other. The Hum is located within a short walking distance from Downtown Hickory, NC (227 2nd Ave SW Hickory NC 28601) and offers locals and visitors a night of fun, live music. The Hum will be featuring all kinds of genres of music from rock n roll to bluegrass, Americana, Funk and more. 
We sat down with Andrew Moose- owner, operator & advocate of The Hum to ask a few questions: 
Where did the idea of the location come from? The idea of the hum was manifested from a vision of music and community-minded people to provide Hickory Metro an outdoor music and event space like none other and give the talented musicians touring the Southeast US a stage to showcase their talents. The property that the hum is situated in is a natural amphitheater. The proximity and walking distance (under 5 minutes) from Union Square is also a huge bonus for our space.
How long have you been in business? The Hum held a soft opening in October 2021. We are planning a full season of 3-5 shows per month April - October 2022. Check out their schedule & purchase tickets here.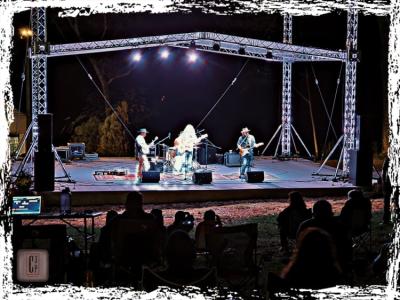 What is a hidden gem or piece of information about your location that you want people to know: The property the hum occupies was one of the largest unused green spaces in the Downtown Hickory area that needed a serious uplift. With no outdoor amphitheater of its kind in the area, the concept phase took off. The ownership group wants to ensure that the hum will be the go-to amphitheater in our area with every event to be a music festival experience.
Upcoming events to be on the lookout for: Each of the hum events will be special in their own right and have a music festival feel. 2 special events… the hum has partnered with the RoosterWalk Festival to present "Road To RoosterWalk" that includes 2 events on April 22 and 23 with Caitlin Krisko and The Broadcast and Sol Driven Train respectively. Both bands have toured the US for over 10 years. 
Additional information: Tickets are on sale for our Spring Season Concert Series at www.thehum.live. Our Summer / Fall Season will be announced in May. 
*Each event will have an NC Food Truck on-site as well as craft brewery options and those will be rotated for each event*. 
The hum is owned and operated by Andrew Moose, Gavin Mitchell, Barrett Mitchell, and James Mitchell. The group began planning the hum concept in 2020 and is a true passion project for the group. Our goal is to provide Hickory Metro with a gathering place for great live events.
Want to get in touch? Learn more or ask about becoming a sponsor of the HUM? Contact Info for Andrew Moose: 828.388.5725 / info@thehum.live