As summer came to an end and the first colorings of fall arrived in September progress continued with the renovation and expansion of the Hickory Metro Convention Center.   
Addition Update:
Bar Joists Video – September 2023  
Bar joists were placed in the new 35,000-square-foot multi-purpose exhibit hall and sports venue. Work will continue this Fall with the walls and bar joists as crews prepare for the next milestone of the roof installation.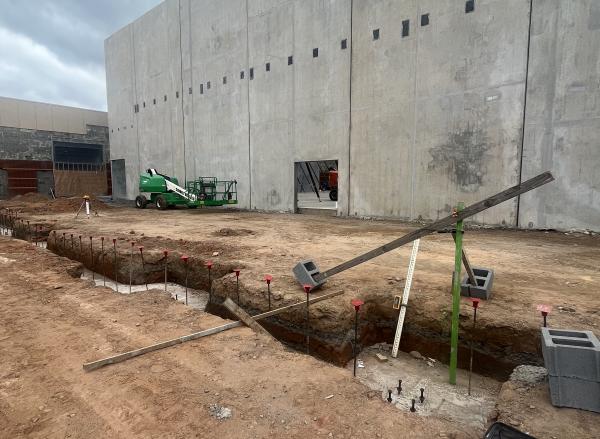 Footings for the 2,500-square-foot pre-function space, located in front of the exhibit hall and sports venue, were also poured in late September. This upscale pre-function space will offer an open concept, with self-contained restrooms, a conference room, and an outdoor terrace. Conversations continue for this space and plans include story-telling opportunities of the rich culture and heritage of the local furniture manufacturing industry through video, exhibits, and more.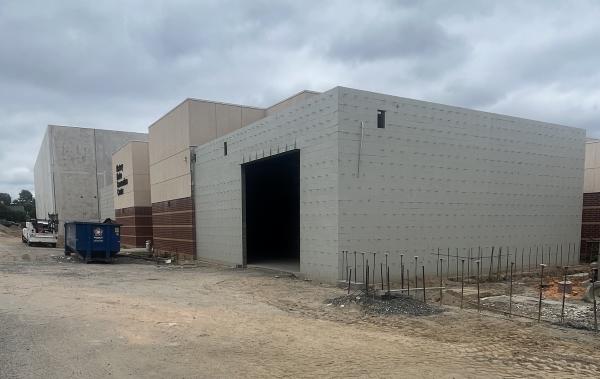 Additional storage space was recognized as a need going into the renovation and expansion projects. These spaces will be in the rear of the renovated Catawba rooms. These spaces are essential for storing large audio video screens, chairs, tables, and more for the renovated space. 
Catawba Meeting Room Renovation Update: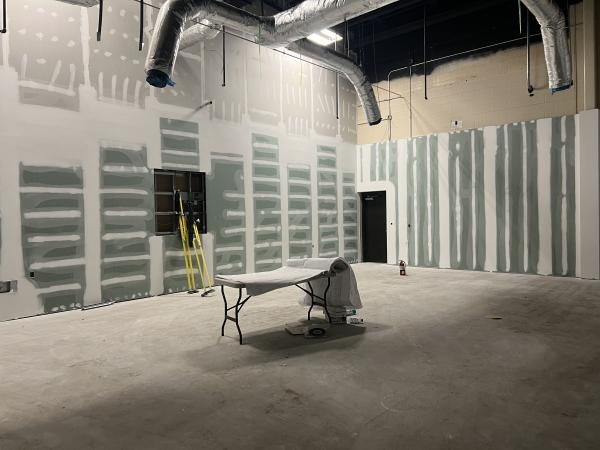 Drywall within the Catawba Space has been installed allowing for a better vision of what this new space will eventually become. Crews continue to finish up work on the ceilings, floors, and walls with painting continuing this Fall. Plumbers are busy testing water flow as they prep for the expanded and renovated restrooms for this space and the addition.  
Additional Updates:
The fire alarm system is being updated throughout the existing building to seamlessly connect with the new system that is being installed in the addition.  
The meeting room, located at the end of the Main hallway, is still undergoing work on the ceiling and floors and will continue to take shape throughout the next few months.
---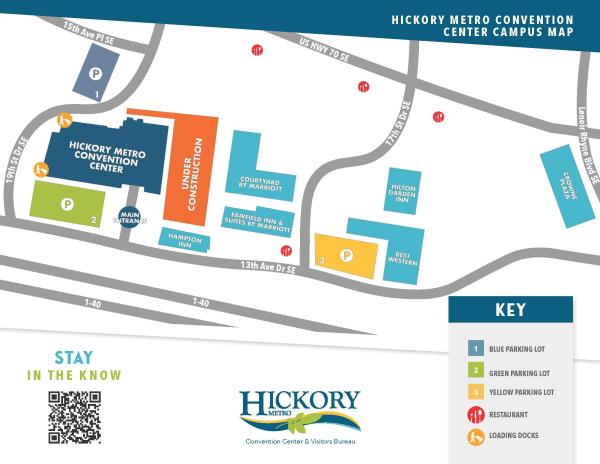 New Parking Options: Additional parking lots are open on or near the Hickory Metro Convention Center campus. There are three lots: 1. blue, 2. green, and 3. yellow.  As always, our parking is free to you. For vendors, the unloading and loading areas have changed a bit as shown on the map above. Please be patient with each other as you are unloading. This "positive interruption" will only be for a short while and we appreciate and thank you for your patience.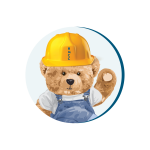 Meetings and events are still being held at the convention center during this time of progress.  Please remember to "Bear With Us" as we are all a part of this expansion and renovation. A minor inconvenience right now will bring significant growth in the future. If you have any questions, please call 828-322-1335.