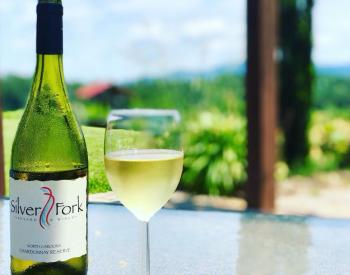 The history of winemaking in North Carolina owes a huge debt to the Mother Vineyard of scuppernong grapes on Roanoke Island. Sir Walter Raleigh's expedition found vines growing there in 1584, and North Carolina has been commercially producing grapes ever since. In fact, before the Civil war halted wine production in our state, there were 25 wineries, and North Carolina was ranked as our country's leading wine producer prior to Prohibition. Today, North Carolina boasts more than 200 wineries, growing a wide variety of native and non-native grapes.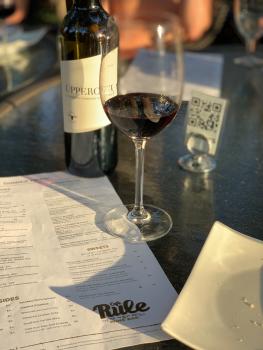 The eastern part of the state continues to grow muscadine varietals, but in the western part of the state, winemakers focus more on European varietals. The website www.ncwine.org provides information about where wineries can be found. Some fun, local wineries to try include Silver Fork Vineyard & Winery, South Creek Vineyards & Winery, Davesté Vineyards, and Veronet Vineyards & Winery. 
If you're willing to drive a little farther, the Yadkin Valley, North Carolina's first American Viticultural Area, offers many notable wineries where guests can try French and Italian varietals. Raffaldini Vineyards & Winery and Piccione Vineyards are next-door neighbors, and completely worthy of a day trip. As the weather continues to warm, exploring the vineyards of North Carolina is a great way to get outside and learn a little about current trends in North Carolina agriculture.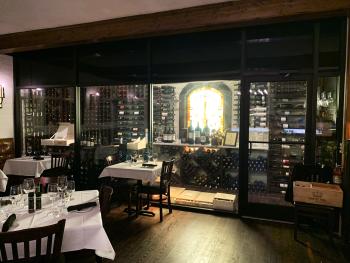 Over at the Charolais Steakhouse, right here in Hickory, I select wines from all over the world to pair with our menu, and I would be delighted to explain the process. I am an advocate for identifying personal preferences more than strict pairing rules. Drinking what we like makes us happy. Together, we can find something for anyone with our Wine Spectator award-winning menu of over 300 wines.
For more on our local wineries, vineyards, and restaurants click here!
"Spend May sipping and celebrating North Carolina's wineries and vineyards. With an entire month dedicated to tasting our wine, it's the perfect time to pair your winery or vineyard visit with all of the lush colors of spring." -NC Wine www.ncwine.org