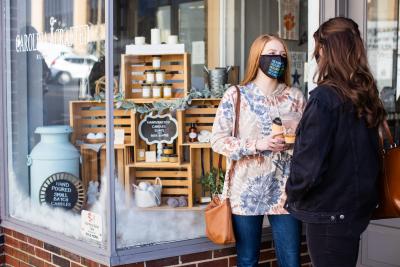 Look no further - your Christmas shopping needs are fulfilled! We have compiled a list of some of the best places to shop for those special people in your life this Holiday Season. This is in no way the end-all-be-all list and there are many other places to snag those perfect gifts in time for Christmas around the Hickory area. These locations range in items and some have the most unique and eclectic items that we are sure your loved ones will adore. Happy Shopping Santa's Helper's! 
1. Lou Lous Corner - Great for kids games, toys and clothes, adult knick-knacks and more. Their gift wrapping is also some of the most colorful and most beautiful! Look at their online store here! 
2. Carolina Crafted - locally made soaps, hand sanitizer, candles and more. Elderberry syrup, small gifts and other unique items. Shop online here.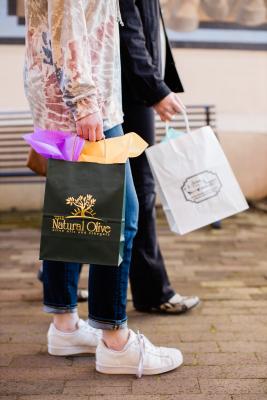 3. Jenny's Gifts & Accessories - This beautiful historic home is filled from room-to-room with knick-knacks, gifts, decor and more. This is definitely a unique spot to find that perfect gift for someone special. 
4. Natural Olive - A taste-inspiring experience. They have over 50 olive oils, offering infused flavors, balsamic vinegars, a beautiful wine selection hand picked only to be found at The Natural Olive as well as lots of kitchen and home products. Shop in store and online. 
5. Ella Blu - Stunning statement earrings, gorgeous outfits and specialty women's gifts. Shop online with Ella Blu here. 
6. Life Doesn't Succ - For those plant lovers in your life, Life Doesn't Succ offers gifts that keep growing on past the Holidays! Succulents, indoor/outdoor plants and more. Have something specific in mind? Work with the store to create that perfect gift. Shop online! 
7.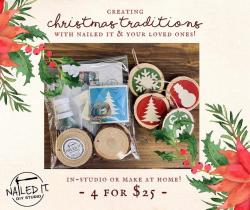 Nailed it D.I.Y Studio - Gift cards, make in the studio or take and make at home! Jump on the D.I.Y. train this Holiday to create something special for the Holiday's or gift it to those crafty folks on your list! Browse the selection of crafts here.
8. Shoppes on Main in Conover - A collection of booths with unique gifts, jewelry, home decor and more. 
9. Bisque N Beads - A great way to gift "Arts & Crafts" to those who prefer to make something special. Paint pottery, jewelry making and more. Gift cards available as well as take and make options! 
10. Craft Beer Cellar - For the Craft Beer enthusiasts this is a perfect place to purchase gifts or create your own 6-pack and more. Grab a gift card or pick out the perfect mix of stouts, porters, lagers and more. A tasty gift that is sure to tickle the taste-buds this Christmas. 
**Bonus for the "Hard-to-buy-for" Men in your life - check out The Natty Buck in their new location on Union Square! They have a great selection of men's clothing and shoes that will fit your guys style!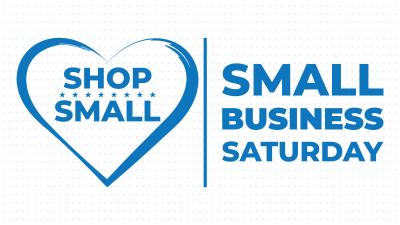 Click here for information on Shop Small Saturday in Newton 
Click here for information on Shop Small Saturday in Conover 
#shoplocal #shopsmallsaturday #hkyshoplocal