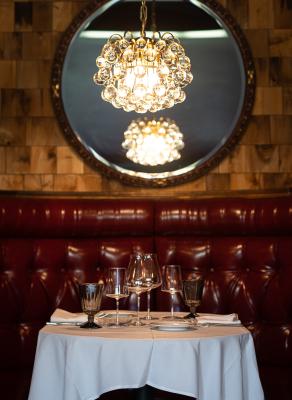 Often times the past offers memories and reflections of times that we love to think back on. Memories at the Vintage House Restaurant in Hickory are those that bring back moments of family dinners, birthday celebrations, and more. The Vintage House has been a staple in Hickory for many years offering more than an "at-home" atmosphere but also a fine dining experience with fresh-caught and flown-in salmon, a high-end wine list, and familiar friendly faces that you know and love. 
We took time to sit down with Sallie Long, Director of Hospitality for Imagine One Hospitality group to discuss the updates and New Vintage House. 
(VHM- Visit Hickory Metro): Tell us about your location:
Where did the idea of the location come from? (SL)The restaurant was created from a circa 1915 Abernethy house located near downtown Hickory.  It has been a treasure from the beginning, and we have had so much fun polishing the original Vintage Elegance of this well-known historic home.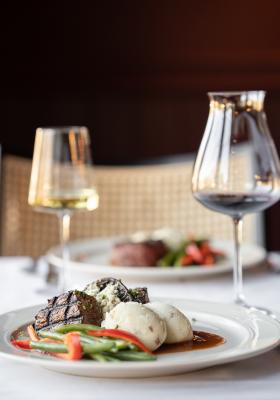 (VHM) How long has the Vintage House been in business?  (SL) Imagine One Hospitality purchased the Vintage House in 2021 from the former owners of 25 years.  Over the past year, we worked hard to slowly remodel while staying true to the vintage elegance we are known for.  The results are stunning! Soft touches through unique wallpaper designs and simple changes in decor have elevated the space to a charming sophistication, yet clean space filled with designer furniture and refined lighting. These subtle changes take your experience to another level in terms of atmosphere and we haven't even gotten to the menu items yet. 
(VHM) Anything else about the location that our visitors or readers should know?  (SL) From the wallpaper to the craft cocktails (be sure to try the French 75), and all the delicious food in between, everything we do is rooted in familiar inspiration with an elevated and modern twist.  Favorites of the menu are our selection of appetizers to start your evening that include the jumbo lump crab cakes and butternut squash ravioli followed by a local favorite - the Salmon & Shrimp entree and we can not end the evening without the decadent Signature Vintage House Tuxedo Profiterole. We can not wait to have you join us for your next luxury dining experience at the Vintage House!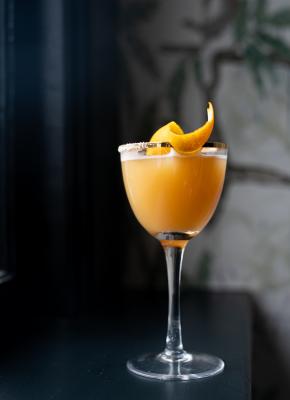 (VHM) What is a hidden gem or piece of information about your location that you want people to know? (SL) Through the renovation process, we decided to open the upstairs portion of the house to accommodate dining for the first time in decades. We are excited to offer customized private events in these spaces.  Whether you are looking for an intimate dinner for 2-6 in the beautifully equipped  Sweetheart Room which includes a fireplace and formal seating area, or a fully customized wine dinner event for up to 10 guests, we have a space for your special event and vision. Renting the entire upstairs is also an option for those seeking to hold larger private events. 
(VHM) Are there any upcoming events to be on the lookout for? (SL) We look forward to expanding our Imagine One Hospitality Wine Club to include spectacular dinner events at the Vintage House very soon!  
To make reservations or find out more information please contact: 
Phone: (828) 324-1210 https://vintagehouserestaurant.com 
Address: 271 3rd Ave NW, Hickory, NC 28601 
For more information please contact: Megan Campbell; General Manager | Sallie Long; Director of Hospitality