Welcome to Hickory, North Carolina, a hidden culinary gem that will take your taste buds on a journey. Whether you're a first-time visitor or a seasoned traveler, Hickory's vibrant food scene offers diverse dining experiences that cater to every palate. Join us as we explore the city's culinary landscape, stopping at some of its most exciting eateries, each offering a taste of Hickory.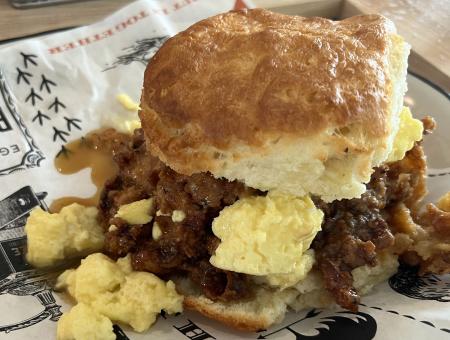 Morning Delights at Frothy Rooster
Our journey begins with breakfast at Frothy Rooster, where every day is Sunday brunch. Step inside and soak up the dreamy ambiance that sets the tone for a delightful morning. The menu here is a testament to creativity, offering a wide range of breakfast plates catering to classic and adventurous palates. Whether you're craving traditional favorites like fluffy pancakes or exploring new bold flavors of the fried chicken biscuit or the salmon benny, brunch has never looked or tasted so good. 
---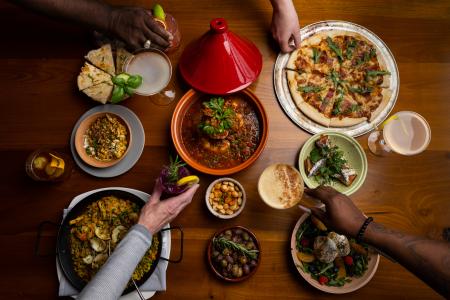 Savory Tastes at BOCA
Soak in cozy evenings full of flavor at BOCA. Nods of Spanish, Mediterranean, and Moroccan flavors collide here in a vibrant tapas extravaganza. The eclectic atmosphere and sharable dishes are perfect for savoring curated international cuisine. Boca's menu is a feast for the senses, with each tapas offering a tantalizing taste of cultural flavor. From savory Spanish dishes like the chicken paella to Mediterranean delights and Moroccan-inspired treats such as the Moroccan chicken Tagine, every bite is a passport to a different part of the world. 
---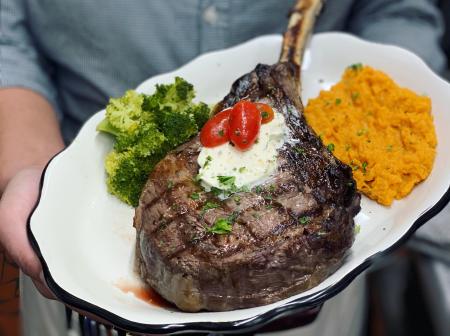 Timeless & Classic at Charolais Steakhouse
As day turns to night, we make our way to Charolais Steakhouse, a beloved part of Hickory's dining scene for over fifty years. Stepping inside, the coziness of a classic American steakhouse greets you. Charolais Steakhouse specializes in hand-cut, chargrilled steaks aged to perfection. Choose and Cut options are available table-side with their famous "steak cart" and be sure to pair your cut with the perfect cocktail or glass of wine, from their award-winning wine cellar. Each bite is a tribute to tradition and excellence, making it a must-visit for steak enthusiasts. The extensive menu also offers other classic American fare, along with a bountiful salad bar and famous French onion soup.
---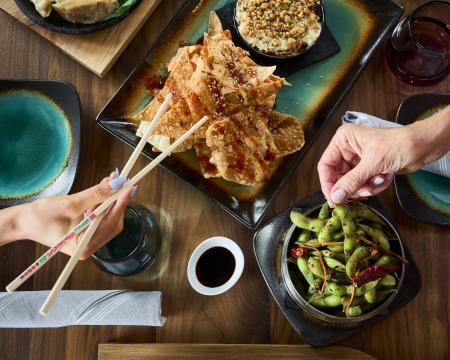 Fusion and Fun at Cowa Saké
Our next destination is an exciting new addition to downtown Hickory, Cowa Saké! This new dinner hotspot promises a night of flavors and fun. This vibrant eatery is all about pushing culinary boundaries, offering fresh sushi creations and unforgettable cocktails. As you peruse the menu, you'll discover the art of wok cooking, traditional Japanese techniques, and theatrical dish presentations that elevate the dining experience. Cowa Saké infuses extra excitement into every meal, from flaming desserts to dry-ice cocktails. It's the perfect place to explore the unexpected and celebrate the joy of dining.
---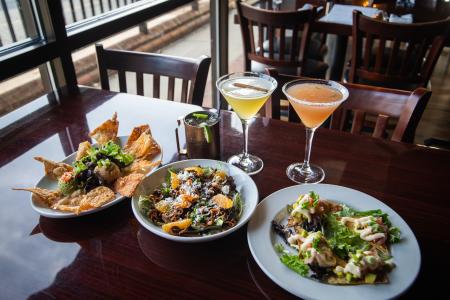 Stylish Dining at Fourk
Next, we venture into Fourk, where style meets flavor. Yes, you read that right, Fourk! Why the extra "U"?  This hidden respite is located on the corner of Fourth Street and Fourth Avenue! This trendy eatery takes classic American bites and adds a delightful twist, creating a menu that's as creative as it is delicious. As you step inside, specialty cocktails flow like laughter through the air. Fourk's menu invites you to explore inventive dishes like the Ahi & Avocado app, or the turkey buffalo bites, and we can't skip dessert with their famous Blackberry Wine Cake, a local recipe that is made from scratch onsite. It's the kind of place where every meal is a memorable experience with family and friends. 
---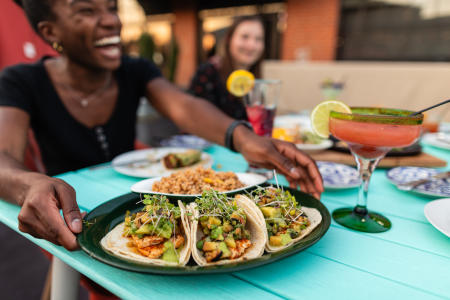 Tex-Mex Love at Mas Amor Cantina
Spice things up with flavors of the Southwest and a North Carolina twist at Mas Amor Cantina. This Tex-Mex destination is all about authentic, fresh dishes that won't break the bank. As you enter, a festive nod to the mid-century modern atmosphere sets the stage for a Tex-Mex fiesta with neon! From scratch-made tortillas to handcrafted cocktails, every dish reflects the heart and soul of the Southwest. Try their perfectly grilled street corn, a tequila flight, a uniquely delicious pineapple-cilantro margarita, or the Chili Relleno among many delicious menu items. It's a place where you can savor love-infused flavors and leave with your heart and belly full of joy!
---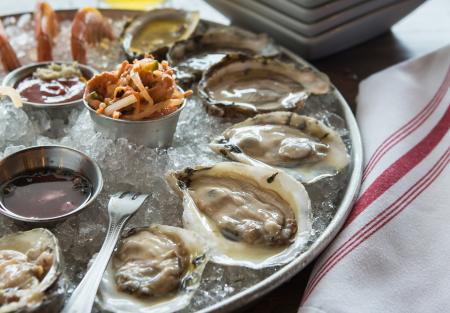 #Rawsome Seafood at Standard Oyster Company
Our culinary journey takes a deep dive into Standard Oyster Company's seafood paradise. This hidden gem is nestled in an industrial-chic setting that's as inviting as it is stylish with all bar seating and an outdoor patio. The menu boasts a vast array of fresh oysters, seafood, and a full bar of regional spirits, wine, and North Carolina beers. Standard Oyster Company is a celebration of the ocean's bounty, where every dish is a homage to flavors from the deep blue. Dining here promises to energize you in an urban seafood haven with delights such as the lobster sliders, oysters by the dozen, and or their specialty cocktails like the "Champagne Supernova." Set a new Standard with Brunch on Sundays!
---
Craft Brews at City Walk Brewing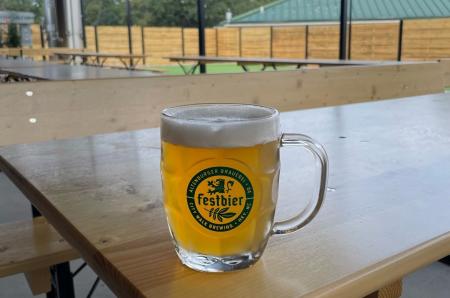 Last but certainly not least, our culinary expedition concludes at Hickory's newest brewery and culinary hub, City Walk Brewing! The newest brewery in Downtown Hickory along the City Walk and within the Social District is a lively urban brewery with an outdoor bar and patio, and distillery (coming soon!). This local hotspot crafts brews and spirits that cater to every taste and offers delicious apps that pair perfectly with the beers on tap. The relaxed atmosphere and friendly staff make it the perfect spot to unwind and enjoy a sip of the city's spirit and did we mention City Walk Brewing is kiddo and pup-friendly! Whether you're a beer enthusiast or simply looking for a casual place to embrace Hickory's essence, City Walk Brewing has you covered. 
 
Hickory's culinary scene is just heating up and we hope you've enjoyed this delightful journey through our vibrant food scene. Our city offers diverse dining experiences catering to every palate, from breakfast to dinner and all the snacks and sips in between!
We invite you to return to Hickory, where each visit promises new flavors and memorable dining experiences. Our city's heart and soul are poured into every dish and drink, ensuring your taste buds are always in for a treat. So, keep exploring, savoring, and sharing your love for Hickory's culinary treasures. We can't wait to welcome you back for more delicious adventures in our foodie paradise!