In Response to COVID-19
Phase Two
Update: 5/21/2020
As we navigate this new normal and as North Carolina re-opens, we want to take this time to reassure you as a visitor and local that we and our community are doing our part to make Hickory and the surrounding region a safe place to visit and live. We are monitoring the constant flow of information and will be updating procedures and policies as we receive the information from the CDC, NCDHHS, NCRLA, State of North Carolina and Federal Government.  
We understand that fewer visitors are traveling at the moment but when the State does re-open and people begin to explore outside of their zip code again we are excited to see smiling faces of visitors and locals. We are all adjusting to these new norms and the impacts of COVID-19 have changed and will continue to change the landscape in the Hospitality and Tourism industry for an uncertain amount of time. However, our local businesses, attractions & restaurants need our help. We ask that locals and visitors please be patient as these locations prepare to reopen. Know that some locations may not reopen fully at this time and some may operate at a much smaller capacity to adhere to state and federal regulations. 
Here are some resources that our community and tourism partners are working to review and we ask that as a visitor and local you plan to review these as well. We all must do our part to protect the health and wellness of those around us. Remember the three W's - Wear. Wait. Wash. 
Helpful Resources:
Count on Me NC - "Count on Me NC" is a new campaign created in partnership with Visit NC, NC Restaurant & Lodging Association, NC State University and other entities in North Carolina.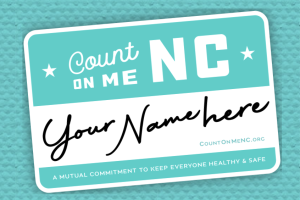 This campaign offers FREE online training to restaurant owners, managers and staff as well as Hoteliers, Attractions. Visitors Centers, and even has a component for locals and visitors to take the training to understand how to travel and visit locations in a safe manor. Once locations take the training programs they will receive a printable certificate as well as an opportunity to download decals and logos to use on their organizations social media accounts, website and also display in their brick and mortar location. Also, once a manager or owner completes the online training they will be able to have their business listed on the Count on Me NC website as a participating NC business. Again this is FREE to all who would like to complete the training and everyone can access the information here. As a local and visitor we encourage you to also participate in this to learn how to visit safely as we move forward. 
Open & Safe - The Chamber of Catawba County has pulled together resources for many industries in their new Open & Safe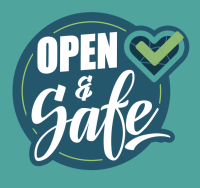 playbook. Businesses and individuals do not have to be a Chamber member to participate and there is no cost to participate at the minimum level. That's right this is a FREE resource. If a business or you individually would like to purchase a package that includes accessories, window clings, yard signs and more the cost is nominal and is not limited to Chamber members. This is a great way to show locals and visitors that Hickory & the Metro region are re-opening safely and keeping businesses and the customers safety front of mind. If you have questions or would like to know more contact The Chamber of Catawba County 828-328-6111 or visit their website.
U.S. Travel Association - U.S. Travel in partnership with several Tourism, Meeting and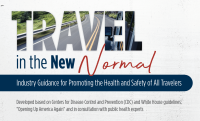 Hospitality industry associations released the "Travel in the New Normal" handbook and you can find the link here. The handbook has tips and best practices on traveling safely and how destinations and tourism businesses can operate safely for their employees and guests. There is a downloadable link at the top of the webpage as well if you would like to print the PDF to give to staff members or keep on hand.
Hickory Metro Convention Center - For information on how the Hickory Metro Convention Center will be reopening as the phases permit, check out this page. 
The Chamber of Catawba County constructed the "Take-Out Blitz" list of restaurants within their membership, the Hickory Downtown Development Association & the Newton Downtown Development Association. We have taken that list and begun to update listings on our website for restaurants, shops and attractions who will begin to open during phase two. Their specific COVID-19 amenities will be listed on their individual listing on our website. Remember there are ways to continue to help shops and restaurants locally while they are softly reopening: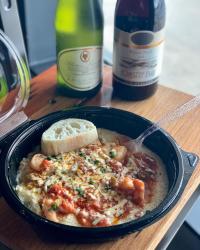 Shopping curb-side 
Drive through, delivery and take out options
Online shopping at local shops
Buying gift cards to stores and restaurants to use a later dates (gift cards mean cash NOW for a business to stay afloat)
Tipping extra where you can - especially on takeout, delivery or curbside services
The Hickory Young Professionals started an interactive Facebook Group called "HYPin' Up Locals!" where restaurants, businesses, workout instructors etc. can post how they are working to stay open for the public. Free workout classes streamed online, promotions on "virtual shopping" experiences, and more. 
**Please note - during this "Safer at home" phase two we are encouraging those with weaker immune systems, those prone to sickness and those with preexisting conditions to remain at home as much as possible. If you are sick, have any symptoms of COVID-19 please stay home to help stop the spread of this disease. 
For up to date information on COVID-19: 
NC Department of Health & Human Services webpage 
Catawba County Public Health webpage 
Centers for Disease Control & Prevention
Information on Small Business Loans & other information on business information during the COVID-19 crisis - The Chamber of Catawba County
Please watch here and these linked sites as well as our social media outlets for updated resources to help navigate this shifting landscape. We will get through this together and we are in this together.
#HickoryMetroStrong