1 Million Square Feet of Craftsmanship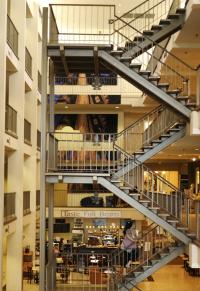 Hickory Furniture Mart - Your one stop shop to craft your home's perfect style. Featuring four floors and over 1 Million Square Feet of retail space.  Open to the public year round, you will find over 1000 manufacturers and 100+ store fronts within this expansive Furniture Destination. 
    The Hickory Furniture Mart has onsite personal shoppers and designers that assist in your unique design process, as well as the ability to craft special, one-of-a-kind pieces made just for you. Whether you're from North Carolina or visiting us from around the world, you will find we offer the best selection in hand-made, quality furniture with Southern Hospitality that knows no bounds. Plan your visit today - for a few sMart Tips on visiting the Hickory Furniture Mart click here or the image below. Happy shopping!