Catawba Valley Ale Trail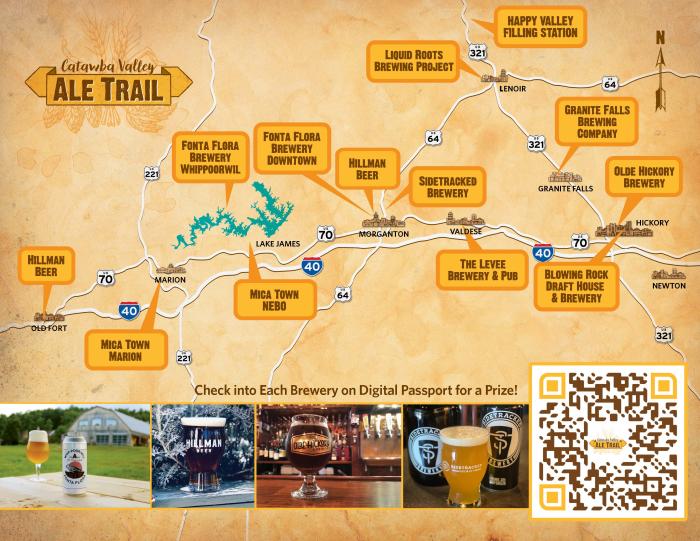 The Catawba River is named for the Catawba Native American Tribe which translates to "the people of the river." This area was their home for more than 12,000 years prior to European exploration. Now the Catawba River Valley is home to more than 2 million people who continue to utilize the river's many resources for needs such as Power, food, and recreation. Catawba Valley Ale Trail focuses on the section of the river at Old Fort, where the river forms, to Lake Hickory. Each segment seems to have a different culture based on the surrounding landscape. The first section goes through the Foothills of North Carolina where small towns combine with mountain culture to create some amazing Crafts, Among these crafts is beer. 
      The area is home to many award-winning breweries that try to use as many local ingredients as possible and strive to give back to the earth and the river when able, Their connection to the land around them and their desire to do good in their community really sets these breweries apart from your standard watering hole, and their delicious and creative beer makes visitors want to come back for more. We are so lucky to have these breweries in our region and hope you discover new, creative beverages while enjoying the atmosphere of the Catawba River Valley Region.