Upcoming Sporting Events in Hickory, NC
Looking to get your sports team involved in local tournaments, here are upcoming events that you can register for: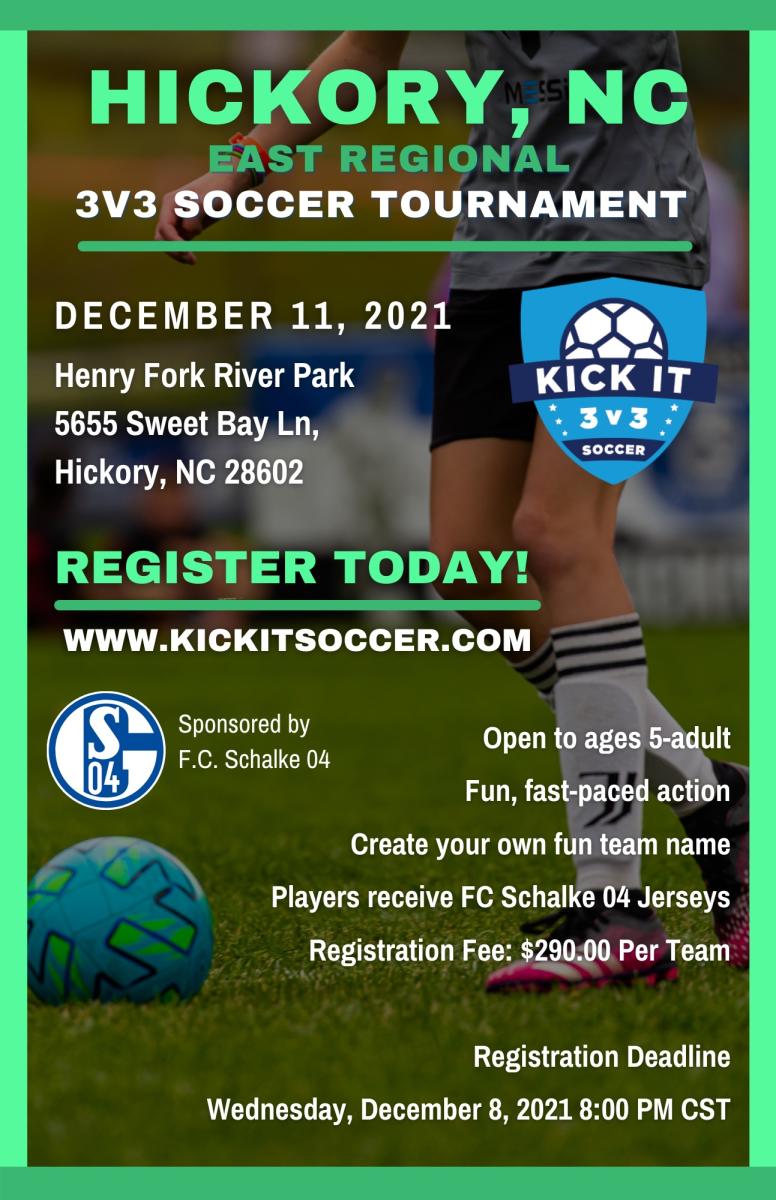 Click Photo to register! 
Hickory, NC - East Regional
December 11, 2021
Come join us for our REGIONAL event in Hickory, NC! 
Registration Deadline: Wednesday, December 8, 2021  8:00 PM CST   
Location: Henry Fork River Park 5655 Sweet Bay Ln, Hickory, NC 28602​
Who Can Play?: This tournament is open to all players ages 5-Adult!
Standard Pricing: $290 per team (Minimum 3 players, Maximum 6 players)
Game Times: TBD.
Format: Pool Play and Playoffs in Most Divisions​​
Two 12 minute half games

Most teams play 4-7 games

One ref per field

No goalies

Create your own fun team name and jerseys​
Team Check In: Teams will check in on site approximately 30 minutes before their first match.
Parking: Ample free parking​
Team Level/Classification Guidelines:
Register your team in the birth year of the oldest player on the team, no exceptions.

Girls may play on Boys Teams, However, Boys may not play on Girls teams. Girls Teams may enter Boys divisions, However, Boys teams May NOT enter Girls divisions.

15-18 Year olds will register as High School, 19 and older are to be classified as Adult Teams unless individual age groups are offered.
Every Player gets a free FC Schalke Jersey!​​