For many people, spring is a time to clean out, refresh and prepare for the upcoming year. The park system is no different, you are a vital part of keeping our parks in pristine condition for years to come. Some great ways to do your part are following the guidelines of park officials, knowing the 7 Principles of Leave No Trace, and taking action in planned clean-up events. As we draw closer to spring, we encourage you to "Spring Into Action," to help preserve and protect our Catawba County Parks!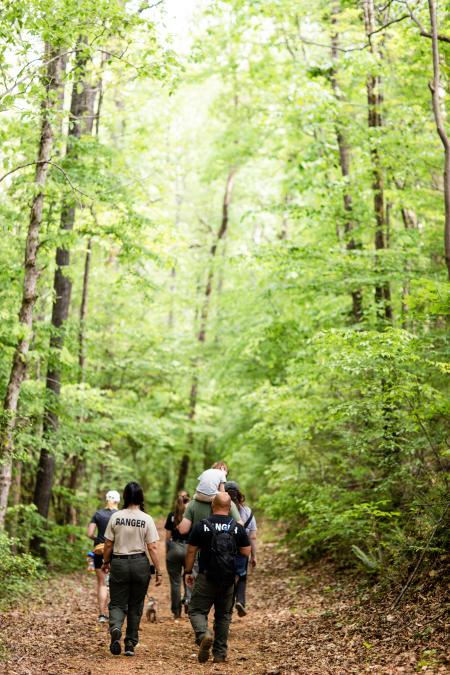 We asked the rangers of the Catawba County Park System the following question: "How can we "Spring Into Action" to preserve our unique and diverse natural heritage?" and this is what they said:
"Patrons can help preserve the unique and diverse natural heritage at our parks by not removing plants or wildlife. They can also help by putting the trash into the proper receptacles and keeping our trails and waterways litter-free. Also, it is important to observe wildlife from a distance so as not to disturb them." 
– Dwayne Martin, Park Superintendent, Riverbend, and St Stephens Parks
"Our goal here at Mountain Creek is to catalog and educate our patrons about the unique flora and fauna of the area. Our location on Lake Norman in the Foothills region gives us the distinctive advantage of having species that the other parks may not have. Our goal is to get kids out into the park with hands-on activities to teach them how to respect and appreciate all of nature." 
– Lori Owenby, Park Superintendent, Mountain Creek Park
"We as individuals can assist in preserving our natural resources by recycling more and using non-disposable products that can be reused like Camelbacks, Nalgene bottles, or canteens for water on the trails. We should also take time to plant trees and wildflowers to provide sustenance and habitat for wildlife as well as provide opportunities for our pollinator species. Our natural resources can benefit exponentially by having volunteers participate in litter sweeps and habitat restoration projects. Also, most importantly, one should never remove a natural resource from areas that are delegated to be preservation areas. Leave only your footprints."
– John Sutton, Park Superintendent, Bakers Mountain Park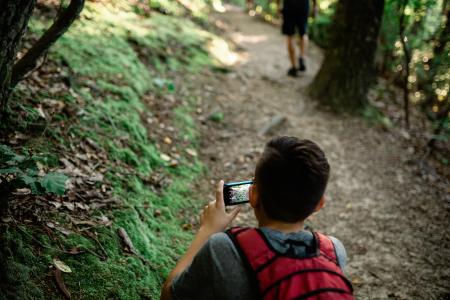 We welcome you to explore our outdoor spaces while making it your nature to protect them. While exploring please remember the seven principles to Leave No Trace and take care of our trails. Explore responsibly! 
Plan Ahead and Prepare
Stick to Trails and Overnight Right
Trash Your Trash
Leave It as You Find It
Be careful with Fire
Keep Wildlife Wild
Be Considerate of Others and Share the Outdoors
Park Spring Cleaning Event: Invasive Species Removal Day
Join us for a couple of hours on March 25 at 10 am for invasive plant removal at Mountain Creek Park. Areas will be pre-marked and species to be removed will be reviewed before we head out. Please come dressed to work outside and bring gloves and pruners to make the work easier. No sign-up is required beforehand, but feel free to call the park office at 828-465-9645 with any questions.
Hike Overview: Riverbend Park is named after its idyllic location along the Catawba River. This 2.0-mile route begins at the park's riverfront observation platform for a view of an eagle's nest at Oxford Dam upstream. The trail follows the edge of the Catawba River on a former railroad bed along a riparian habitat, passes through an upland forest once the site of a pine plantation, and returns to the river to complete the loop. A variety of wildlife, plants, and insects can be observed along the way, at sites with nicknames like "Turtle City," "Mayapple Meadows," and "Twisted Sisters." An optional add-on to a creekside picnic area is offered midway, adding 0.6 miles to the hike.
Share your spring outdoor adventures with us on social media @visithickorymetro!