Ever since I was a small child I was fascinated by birds and my love for my feathered friends grows stronger each year. Now as I kick off my fifth decade, I would say I am a bird enthusiast, not an expert but someone who knows a little about a lot of birds unless it's an Eastern Bluebird as I seem to know a lot about this beautiful bird … it's my favorite. 
There are dozens of birding spots in the Hickory Metro and our community, nestled in the foothills, is home to hundreds of birds. Included in this bird blog are the five spots that have a plethora of birds of all shapes and sizes.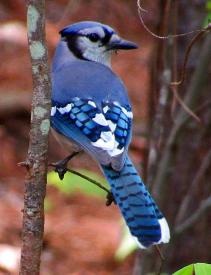 So, bring your binoculars, camera, bird whistle, bird book, or just yourself and enjoy the birds as they fly, sing, eat and even dance. 
Downtown Hickory – Union Square
The downtown birds are people birds, meaning they will land on the table where you are enjoying a meal from one of the many restaurants in Downtown Hickory and just wait for your leftovers. House Sparrows are the most prevalent small birds that hang out inches away from people waiting on bread scraps and fresh fruit. Other common birds in Downtown Hickory that are seen but don't join you at a table are Blue Jays, Cardinals, and European Starlings.
Hickory City Park, Geitner-Rotary Park, and Glenn Hilton Park in NW Hickory along Lake Hickory
Ninety birds have been recorded at these three parks that are a mile or two away from each other. All three of these parks are along Lake Hickory where you commonly see Great Blue Herons, Eastern Bluebirds, the Carolina Wrens, which are little brown songbirds with a high tail. Bald Eagles also have nests in the area and are seen early morning or evening from time to time soaring high over Lake Hickory, which is a lake along the Catawba River. 
Bakers Mountain Park
Ninety-three birds have been recorded at Bakers Mountain Park with some like the Rose-breasted Grosbeaks just stopping by for a quick visit and bite to eat in April to the Carolina Chickadees, American Robins, and Tufted Titmouses that can be seen all year long. 
John Sutton is a Park Ranger at Bakers Mountain and he can give you details on the birds, their songs, what they eat, and more. Bakers Mountain Park is located on the highest elevation point in Catawba County (1780 feet). The park features 189 acres of mature Chestnut Oak forest with nearly 6 miles of trails. You will experience a variety of wildlife and plants native to the North Carolina Mountains. 
Riverbend Park along the Catawba River  
Two hundred and two birds have been recorded at Riverbend Park, which has by far the most variety of birds. In November 2020 two female Rufous Hummingbirds spent the winter at the park then headed south in March, which is an extremely rare occurrence. Summer Tanagers, Tree Swallows, Crows, and Ravens also have flocked to the park along with waterfowl including American Black Ducks, Wood Ducks, and Canada Geese. 
Lori Owenby and Dwayne Martin are Park Rangers at Riverbend Park and they know a lot about so many birds so when you are there ask for them and they will be more than happy to help you on your birding adventure. Riverbend Park features 690 acres with 1.25-miles of shoreline along the Catawba River and 19.7 miles of trails. You can experience a variety of wildlife habitats that range from freshwater wetlands to upland forests. Come and experience the beauty and diversity of Catawba County's natural heritage at Riverbend Park. 
Future Mountain Creek Park along Lake Norman
The future Mountain Creek Park, expected to open in the fall of 2021 is located in Sherrills Ford. This 606-acre park will feature an extensive 18-mile hiking, biking, and trail running network and a variety of other planned and proposed outdoor amenities on the shores of Lake Norman.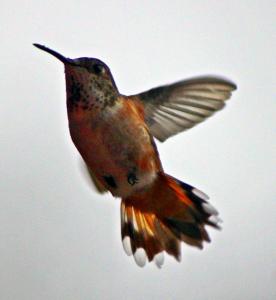 Sixty birds have been recorded at the future Mountain Creek Park already. Some birds that are regularly seen along the shore are Ospreys and Green Herons.  
Hope you enjoy your bird adventures and that you find laugher, joy, and peace on your birding journey in the Hickory Metro. 
Photo Credit: Lori Owenby, Riverbend Park Ranger