Here in Catawba County, we have over 45 miles of trails at our four major parks: Riverbend Park, Bakers Mountian Park, St. Stephens Park & Dog Park, and Mountain Creek Park. This month, we are celebrating the history of these majestic park spaces, all of which are ready to welcome you, your family, and your furry friend for an enjoyable visit in the great outdoors.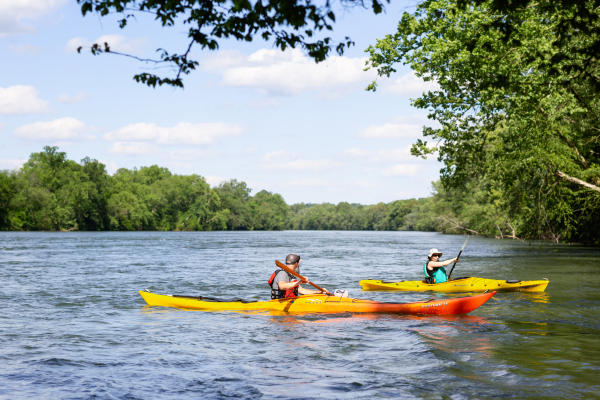 Riverbend Park was Catawba County's first venture into providing its citizens with greenspace for the enjoyment of the beauty and diversity of its natural heritage. Riverbend Park officially opened on July 3, 1999 as a nature preserve with 475 acres of woods along 1.25 miles of the Catawba River shoreline at the foot of Oxford Dam. In July of 2006, the addition of a fenced-in dog park expanded the park's list of amenities that already included hiking, walking, biking, paddling, fishing, and wildlife observation; in 2019, the park added 209 acres of preserved natural grasslands with an additional 7 miles of trails that have become known as a "trail runner's heaven." Today, the park encompasses 690 acres and 19.7 trail miles through diverse habitats, which range from the wetlands to riparian corridors and upland forests.
Recognizing its role in preserving natural spaces for wildlife conservation and for passive recreation for citizens of our community, the opening of Riverbend Park led to the creation of the Catawba County Park System. With its large footprint, Riverbend served as a prototype for how the county would develop future parks. The chance for such arrived in 2002 with the addition of Bakers Mountain Park.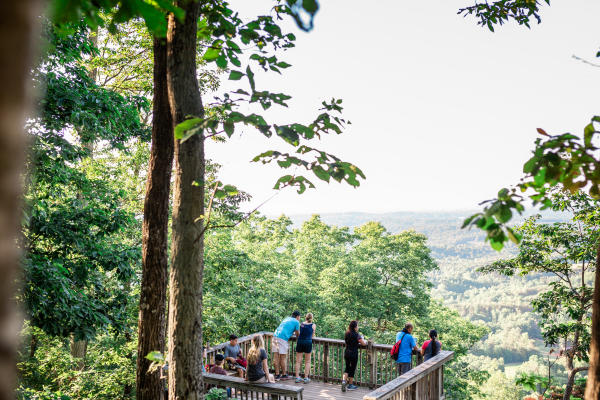 Located at the highest elevation point in the county at 1,780 feet, Bakers Mountain Park's 189-acres offer nearly 5 miles of easy to advanced trails that are a haven for hikers and are often used as training ground for tackling the nearby Appalachian Trail. The park's trail system ascends over creeks and through mature Chestnut Oak forest to a mountaintop observation deck with stunning year-round views. The park also features a quarter-mile paved literacy trail perfect for getting youngsters engaged with the outdoors.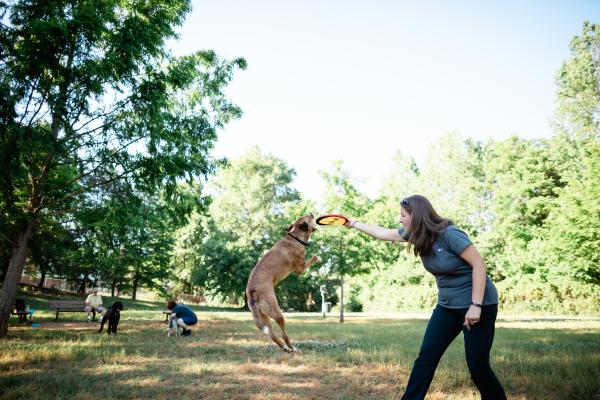 The Catawba County Park System grew further with the opening of St Stephens Park in December of 2008. Formerly a public pool operated by the City of Hickory, the 9-acre space was transformed into an urban oasis for playing outdoors and experiencing nature, as if miles away from a city. In addition to a playground, picnic shelter, a 1/3-mile walking loop and a paved story walk path that winds through a pollinator garden of native bushes and plants, the cornerstone of the park is a 1-acre one-acre off-leash dog park featuring a newly installed agility course that offers unfettered play time for Fido, making St Stephens Park a beloved hangout for locals and their four-legged companions.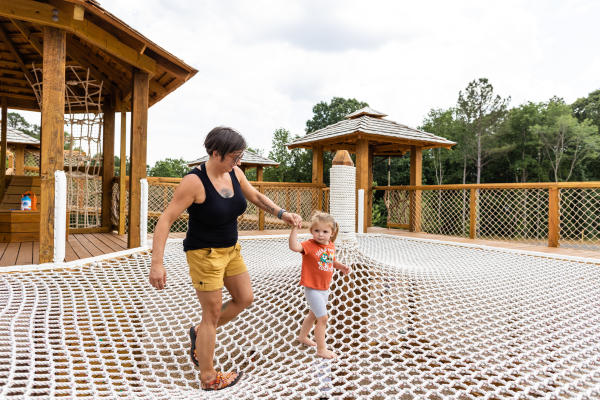 Mountain Creek Park, Catawba County's newest park, opened in June of 2022. Located on 606 acres of preserved natural habitat at the northwestern tip of Lake Norman in Sherrills Ford, Mountain Creek Park is the only large-scale regional recreation destination in southeastern Catawba County and the fourth park in the Catawba County Park System. Designed to optimize mountain biking, Mountain Creek Park's amenities include a 19.52-mile multi-use trail system, a 1.2-acre pump track, an adventure playground, a fishing pier and observation deck, a paved ADA-accessible trail, a paddle launch, four pickleball courts, a dog park, an outdoor classroom and numerous picnic shelters. This park is a spectacular place for ALL outdoor enthusiasts.
Immerse yourself in Catawba County's great outdoors at these four parks in the Catawba County Park System. Learn more about Bakers Mountain Park, Mountain Creek Park, Riverbend Park and St. Stephens Park, plus the County's 50+ other parks, at catawbacountyparks.org.
*Please note: Catawba County's dog parks require a permit at a fee of $20.00 per dog. For the safety of all utilizing the dog parks, you must have an official vet record indicating up-to-date Rabies, DHLLP, and Bordatella shots at the time of application. The permit is valid for one year from the purchase date and covers all dog parks listed.​
Special thanks to the Catawba County Park System for park information and photos. 
For more information about our municipal parks, click here.