Looking for something unique for your holiday giving? Check out these 12 local establishments that more than fit the bill.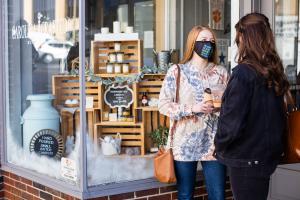 1.  Taste Full Beans Coffee, Tea & Cafe - A coffeehouse, cafe, and gallery committed to serving Hickory, NC with specialty coffee and teas, fresh food, and local art.
2.  Narrow and Nosh - At Narrow Coffee & Nosh, they take pride in sourcing fresh, local food, and coffee roasted right here in the beautiful state of NC.
3.  Life Doesn't Succ - For those plant lovers in your life, Life Doesn't Succ offers gifts that keep growing past the Holidays! Succulents, indoor/outdoor plants, and more. Have something specific in mind? Work with the store to create that perfect gift. Shop online! 
4.  Carolina Crafted - locally made soaps, hand sanitizer, candles, and more. Elderberry syrup, small gifts, and other unique items. Shop online here.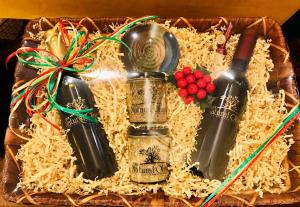 5.  Natural Olive - A taste-inspiring experience. They have over 50 olive oils, offering infused flavors, balsamic vinegars, a beautiful wine selection hand-picked only to be found at The Natural Olive as well as lots of kitchen and home products. Shop in-store and online. 
6.  The Natty Buck -  The Natty Buck is a retailer where you can shop casual men's essentials and get quality clothing designed with precise details for an ideal fit. They are focused on brands that identify with their core values of being eco-friendly, community-focused, and passionate about being a part of the greater good!
7.  Hickory Wine Shoppe - Hickory Wine Shoppe offers wines from every major wine-growing region in the world. Their concept is to provide the area with a large selection of affordable wines of quality & value to take home or enjoy at the shop.  Ask about gift certificates, baskets, and wine accessories.
8. Rock Barn Country Club and Spa - Rock Barn Country Club and Spa touts a beautiful clubhouse and world-class spa. Make it a day of golf and relaxation for that special someone  - visit their website for more info here.
9. Lou Lou's Corner - Great for kids' games, toys and clothes, adult knick-knacks, and more. Their gift wrapping is also some of the most colorful and beautiful that you will see in the area! Look at th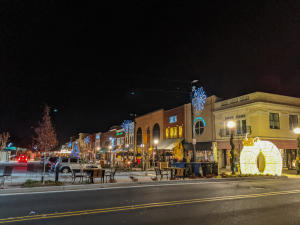 eir online store here! 
10. Jenny's Gifts & Accessories - This beautiful historic home is filled from room to room with knick-knacks, gifts, decor, and more. This is definitely a unique spot to find that perfect gift for someone special. 
11. Shoppes on Main in Conover - A collection of booths with unique gifts, jewelry, home decor, and more. 
12. Ella Blu - Stunning statement earrings, gorgeous outfits, and specialty women's gifts. Shop online with Ella Blu here. 
For more information on all our local businesses, click here!